End Ecocide goes global!
We have come a long way since the launch of the European Citizens' Initiative - End Ecocide in Europe. We have made first steps, grew through puberty and have now reached a milestones where we need to extend the boundaries of our initial target. We've started within Europe, but have increasingly realised that protecting the Earth cannot be limited by borders between nations, for our planet does not distinguish them.
So we have decided we must all step together and protect our Earth. And at this point we would also like to proudly present you our new identity. As we are now fighting to End Ecocide on Earth, so must the new logo present our mission. With joining the charter of Brussels your worldwide support showed us, that this is no longer only an European initiative. It's gone global, because you wanted it and we couldn't be more excited.
The new identity keeps the original 3 E's, now representing the words End Ecocide on Earth. The E's are now joined with a circle that represents the Earth and the sign next to the logo is changed. We have kept the colors as they clearly and intuitively represent the natural world as if you would be looking at our planet from the space. About 70 percent of Earth is covered with water, so there is no doubt that the blue is the most suitable choice in a combination with green, representing the green canopy of the forests as the lungs of our planet.
We are happy to be gathered under the new identity and we also want you to adopt it and feel as part of this global movement, after all we are protecting our home. End Ecocide on Earth is a global civil initiative and its aim is to encourage and empower citizens to take responsibility in democratic process, to protect the Earth.
With the new logo we wish to unite all citizens and countries to be part of ending Ecocide on Earth. Together we can do it, every hand helps!
Save the date - End Ecocide conference, October 13th-14th in Brussels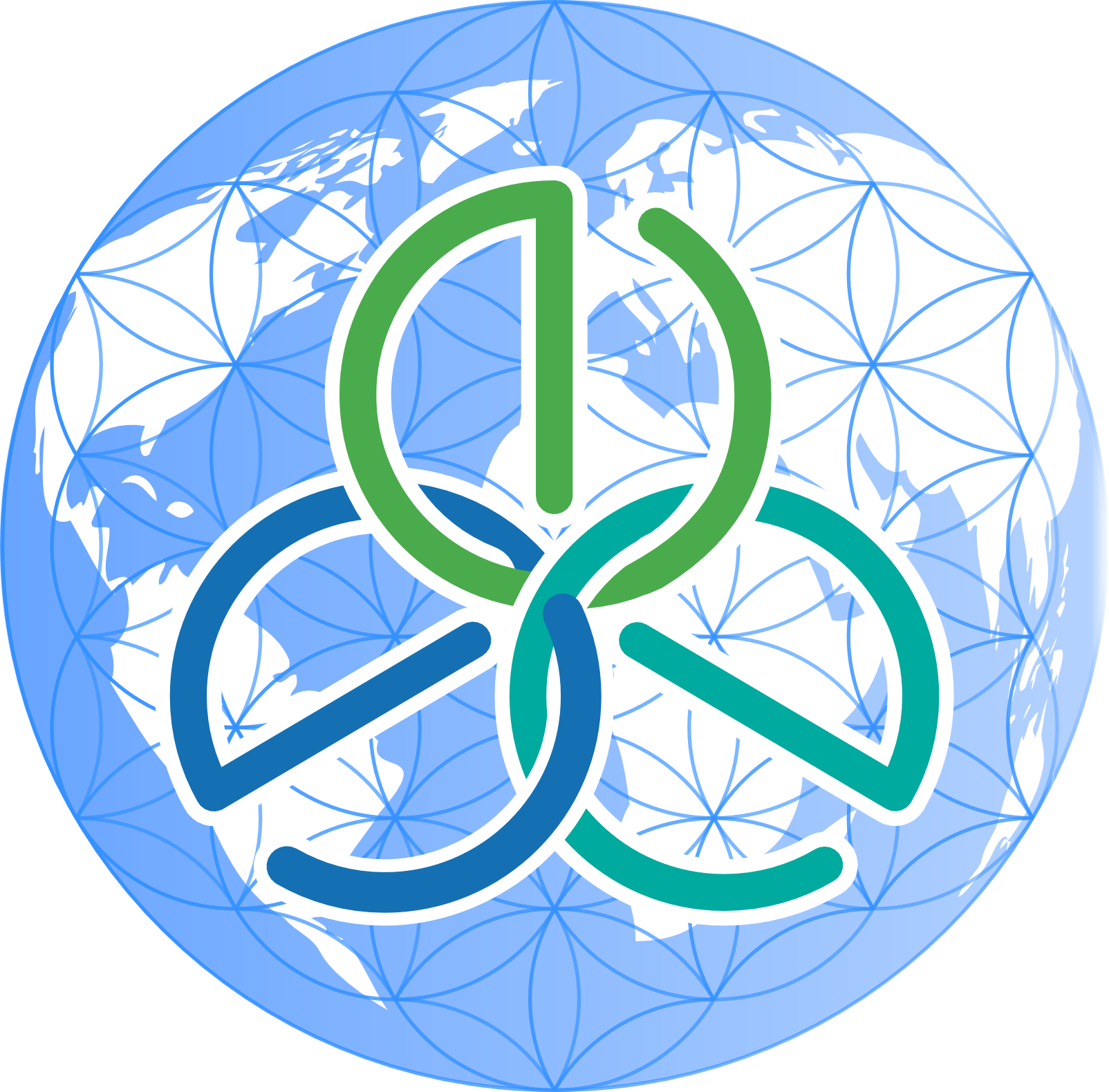 Join us on October 13th and 14th to discuss the past, present and future of ecocide, as well as the challenges faced by young people organising a European Citizens' Initiative! Several experts from law, policy, and the environmental sector will discuss the concept of ecocide and how to implement it successfully. More information to follow soon, but save the date already (This conference is being made possible with the kind support of the EU programme Youth in Action and the EESC).
Preparation for COP21 - Paris 2015
In Durban end 2011, the United Nations Framework Convention on Climate Change (UNFCCC) decided to dedicate the next four years to negotiating and adopting a global and legally-binding agreement to reduce GHG emissions worldwide and fund adaptation measures in the poorest and most vulnerable countries. Yet negotiations at the Warsaw Conference, end of 2013 (COP19) were caught in a deadlock, namely because of vested private interests. This fact caused a vast majority of the civil society organisations present at the talks to walk out of the negotiations.
For the next conference that will be held in Paris, December 2015 (COP21), a group of civil society organisations wants to create more pressure in a joint action. Our french volunteer, Georges Menahem, representing End Ecocide in Europe, attended the "COP21 civil society" preparatory process, held last April. The meeting included about 80 participants from more than 25 organizations, coming from a dozen of countries. The main discussion revolved around:
What would be the best strategy of French NGOs to increase the population awareness on big climate issues, to mobilise them, and to push the COP21 summit towards a final state agreement improving the global governance on climate and environmental issues?
A common agenda, animation structure and several milestone dates for mobilisations in Paris before and around the COP21 were agreed upon. The next meeting is planned for August 23-24th in Paris and will be attended by Georges and Valerie, our spokesperson. More updates on this great initiative coming soon.
Now it's time for you to meet the Portuguese Team!
We are 10 volunteers spread throughout Lisbon and Sintra and one of the youngest End Ecocide teams ! Most of us are students, some already in college, while others are still in High School (!) Our youngest volunteer is 16 years old! But that fact doesn't stop us of fighting for what we believe in!
Since we have started we initiated many activities, here are some examples:
Attending alternative events, like ecological events/festivals, etc -> These events made us collect a significant amount of signatures.
Spreading the word in local schools and universities, which made us gain more volunteers.
Organized meetings to welcome new volunteers or to discuss what would we do next.
Interviews on the Radio and in a portuguese magazine
And many more activities! If you wish to join the Portugal team, please get in touch with
Rachel
(rachelgomez15@gmail.com). We are also planning a team meeting very soon in Lisbon and you are very welcome to join! Just get in touch with us!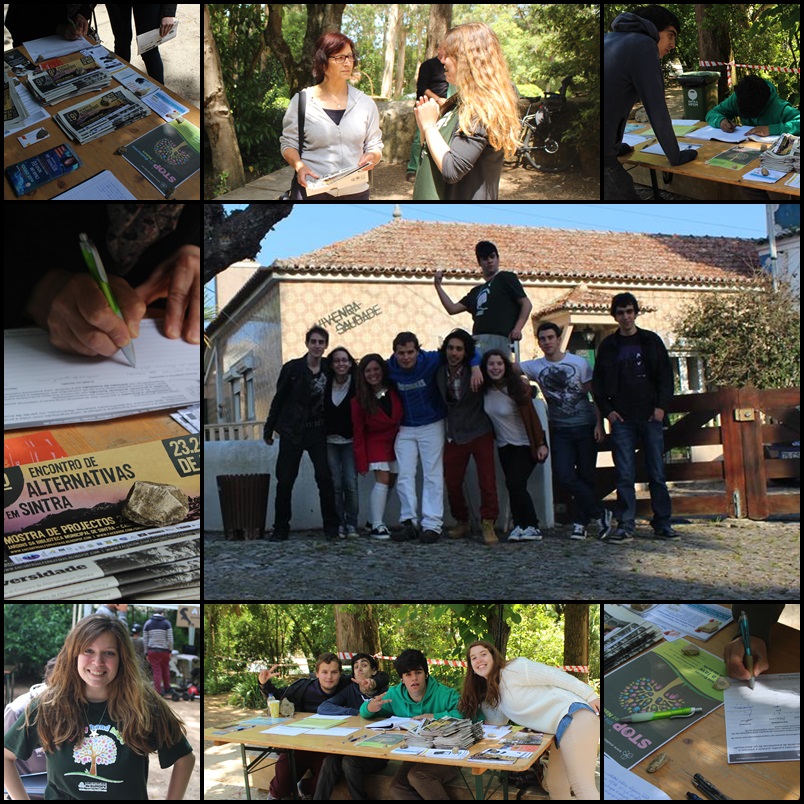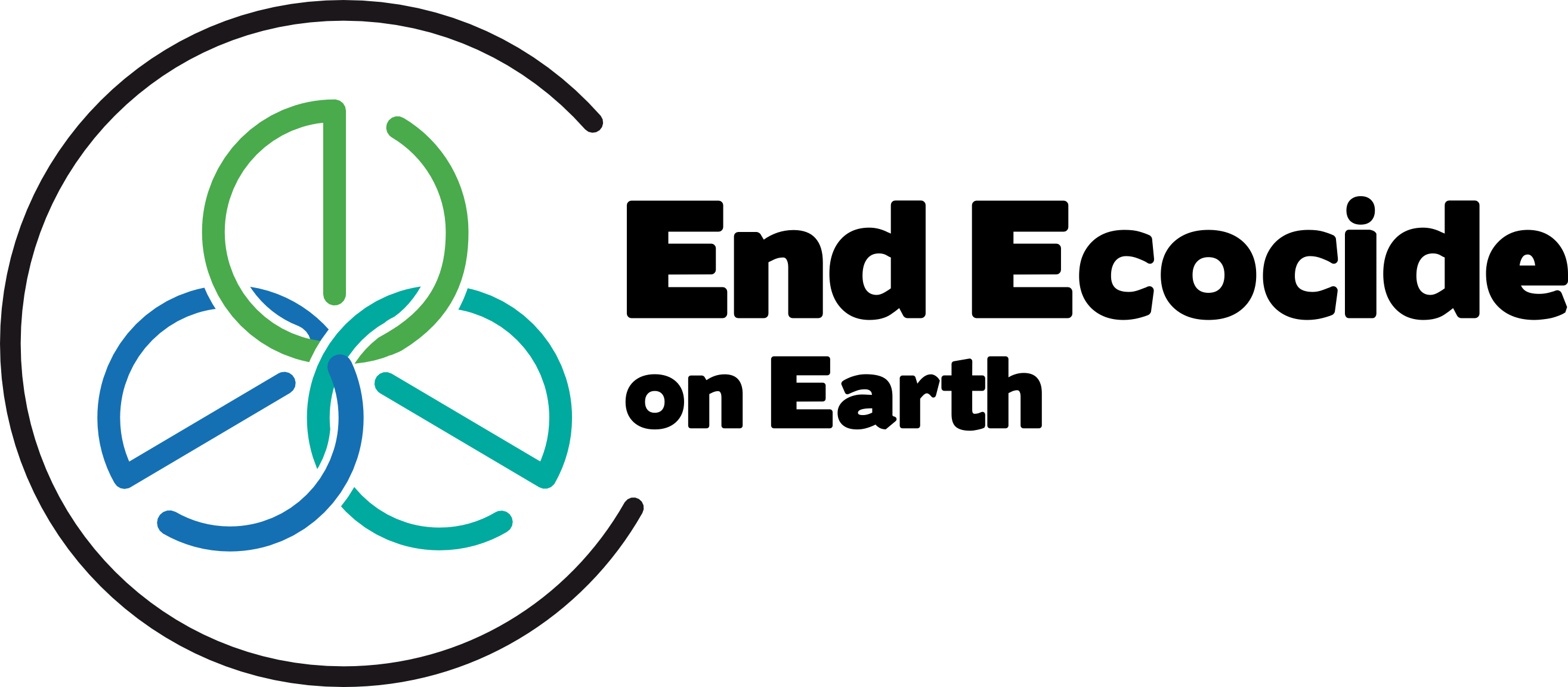 Let's End Ecocide together! Every hand helps!